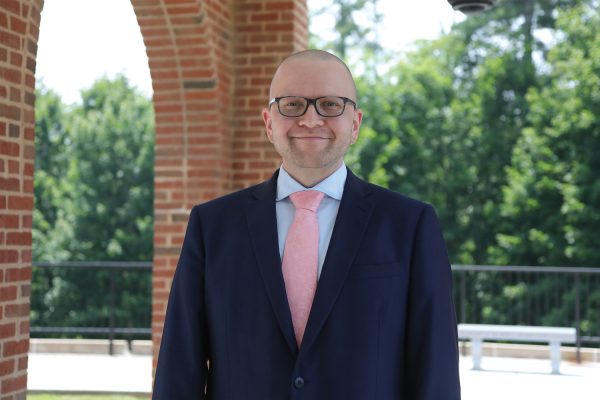 Gilbert, Brandon
Title: Creative Services Manager
Department: Advancement Office
Phone: 304-384-5258
Room: University Point
"*" indicates required fields
Biography
Brandon's need to create has been the constant steady pull guiding his human experience. Beyond an early childhood affinity for drawing and making music, Brandon has designed digital art for twenty-three years and counting. Professionally, Brandon has been a graphic designer for thirteen years.
In addition to doing freelance graphic design work, Brandon began managing creative promotional needs and touring with his band full-time after completing his internship in Concord's Public Relations & Marketing Department in 2013. In 2014, Brandon accepted endorsement deals with Spector Bass as well as a couple of other musical gear companies and went on to plan, manage, and execute tours from WV to FL. He has also assisted other bands, including providing tour support, and has been featured in multiple local news articles, including a live performance on WVVA News Channel 6.
While a student at Concord University, Brandon worked as a Graphic Design Tutor for Student Support Services. Seeing the need to bolster his designer resume with web design experience, Brandon jumped at the opportunity to work as a Web Assistant in CU's Web Department, learning valuable information about Content System Management that he would later use to provide services to a variety of clientele across different sectors.
While formally trained and educated in design, receiving his B.A. in Advertising/Graphic Design from Concord University, and studying visual design/commercial art at MCTEC, Brandon's core experience stems from a tenure as Creative Director and senior designer at a multimedia company founded by him and his wife in 2015.
During his eight-year tenure as Creative Director, Brandon was responsible for building creative direction and branding standards, developing design systems, and managing various small to large media projects. Brandon has experience planning, developing, and designing a wide array of digital and print products/services, including magazines, catalogs, brochures, dining menus, signage, children books, calendars, and more, for state and local governments, small businesses, and nonprofit organizations.
As the senior-level designer for his team, Brandon had the honor of training and expanding the creative skills and techniques of intern, junior, and associate-level designers, enriching their career journeys and encouraging their professional development.
In addition to his interest in creating digital art and music, Brandon also has a deep interest in and appreciation for physical sciences, particularly geology, astronomy, and physics. His pragmatic approach to problem-solving and planning also lends to his deep passion for constructing spreadsheets, databases, and other helpful organizational applications.
Brandon joined Concord's Advancement staff in 2023, bringing his unique skillset and experience to help manage the University's creative promotional needs and branding.
Education
B.A. Advertising/Graphic Design (Concord University)