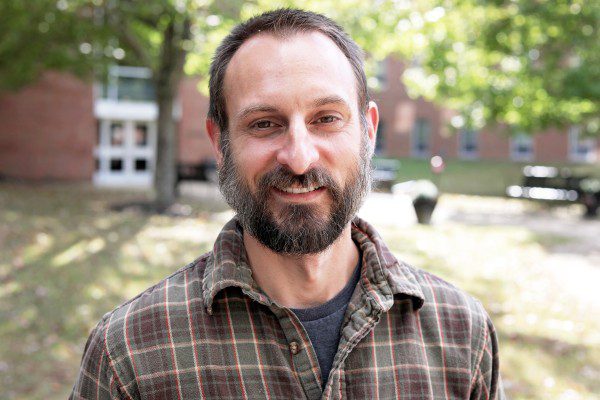 Saladyga, Tom
Title: Associate Professor of Geography
College: College of Science, Mathematics, and Health
Department: Department of Physical and Environmental Sciences
Phone: 304-384-6040
Discipline: Geography
Room: Marsh Hall 125B
Box: F-42
Biography
Dr. Saladyga teaches courses in physical and environmental geography at Concord. His research utilizes dendrochronology (tree-ring science) and Geographic Information Systems (GIS) to examine forest ecosystem stability and resilience in the context of changing climate, land use, and/or management strategies. For more information, check out the Environmental Geography Lab at: http://www.saladyga-egl.com(link is external).
Education
Ph.D., West Virginia University (2011)
M.A., West Chester University (2006)
B.S., The Pennsylvania State University (2002)
Research
Example publications:
Saladyga, T. and A. Standlee. 2018. Historical drivers and contemporary perceptions of wildfire in a post-industrial rural landscape. Fire. 1(2): 33.
Saladyga, T. 2017. Forest disturbance history from 'legacy' pitch pine (Pinus rigida) at the New River Gorge, West Virginia. Natural Areas Journal. 37(1): 49-57.
Hessl, A.E., P. Brown, O. Byambasuren, S. Cockrell, C. Leland, E. Cook, B. Nachin, N. Pederson, T. Saladyga, and B. Suran. 2016. Fire and climate in Mongolia (1532-2010 CE). Geophysical Research Letters. 43(12): 6519-6527.
​​Saladyga, T. and R.S. Maxwell. 2015. Temporal variability in climate response of eastern hemlock in the Central Appalachian Region. Southeastern Geographer. 55-2: 143-163.
Saladyga, T., A.E. Hessl, N. Pederson, and B. Nachin. 2013. Privatization, drought, and fire exclusion in the Tuul River watershed, Mongolia. Ecosystems. 16: 1139-1151.