The 2023 Homecoming Shirt is Now Available to Order!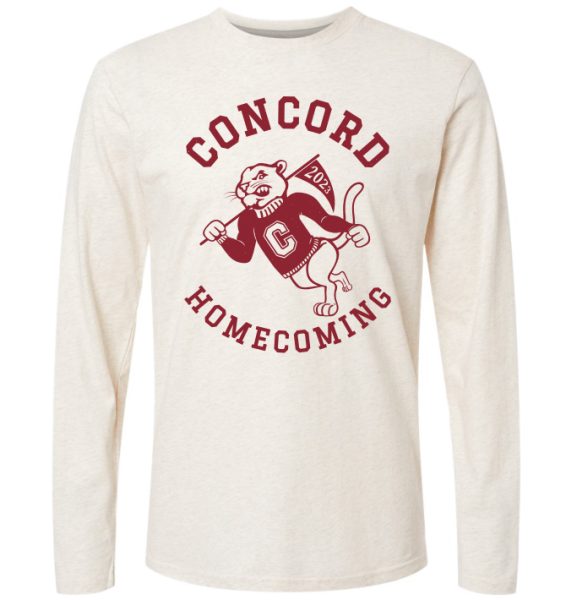 This year's shirt features a vintage collegiate style with Concord's beloved mascot Roar. Shirts are long sleeve with a heather natural color.
Shirts can begin to be picked up at University Point on campus in Athens beginning
Wednesday, October 11.
If you would like your shirt shipped, please select 1 quantity for shipping. Orders with shipping selected will ship on Wednesday, October 11 and will not be guaranteed to be delivered to the buyer by the date of Concord's Homecoming (October 14).
Sales from the Homecoming shirt benefit The Concord Fund.