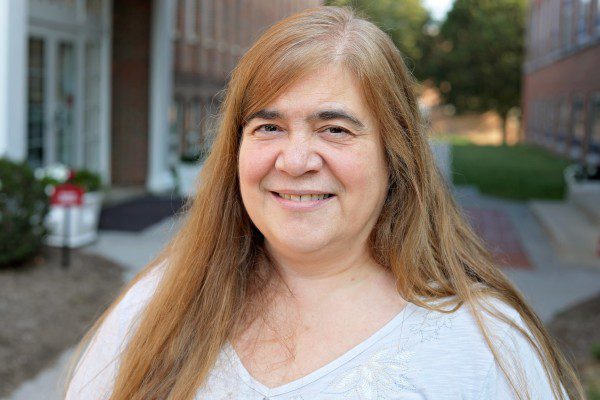 Wise, Darla
Title: Professor of Biology
College: College of Science, Mathematics, and Health
Department: Department of Biology, Safe Zone, University Assessment
Phone: 304-384-5283
Discipline: Biology
Room: Marsh Hall 214
Box: F-51
"*" indicates required fields
Biography
Darla Wise is a Professor of Biology in the College of Science, Mathematics and Health. She started at Concord in 1998.  Her main research interest is in host pathogen interactions and the impact on health and disease.  However, her research interests are varied when it comes to student-based research, as her philosophy is that the student should explore areas of their interest.  She has authored several books, selected chapters in books, and research articles. Most recently, Dr. Wise completed COVID-19 training and has been volunteering at the Mercer County Health Department since July 2020.
Dr. Wise approaches her courses from a historical perspective and layers the complex ideas on top of the fundamental background.  Other emphases within her courses include development of study skills that aid students in preparing to become independent learners, an essential skill for medical and other professional school endeavors; and, the development of group interactions to provide students with skills to encourage each other when working in a group setting.
Education
Ph.D., Virginia Polytechnic Institute & State University (1995)
M.S., B.S., State Univ of NY – College at Fredonia (1990,1983)
Research
Dr. Wise has examined several research areas (while working with students) in a variety of areas.  The areas are typically, but not exclusively, centered around microbiology, microbiomes, genetics, and environmental areas.  Some of her research endeavors have included:
Examination of agricultural pathogens
Incidence of Rickettsia in local ticks by polymerase chain reaction
Impact of methyl xanthenes, such as caffeine, on DNA replication in vitro
Antibiotic resistance of bacteria and yeast to a wide variety of compounds, including essential oils and known foods
Use of DNA sequence to identify putative genes
The affect of bisphenol A and other bisphenol A alternatives in plastics on plant growth, germination, and photosynthesis
Influence of metals on tissue decomposition
Selected Publications
Wise, DJ. (2017) Immunology. In: Texbook of Podiatric Medicine and Surgery. Hayes, C. and Brown, J. eds. M&K Publishing.
Carter, G.R., D.J. Wise, and E. Flores (2005) A Concise Review of Veterinary Virology. International Veterinary Information Services. As an e-book, the text is available at www.ivis.org
Carter, G.R. and D.J. Wise (2004) Essential Veterinary Bacteriology and Mycology, 6th ed. Iowa State University Press.
Wise, D.J. and G.R. Carter. (2002) Immunology: A Comprehensive Review. Iowa State University Press.
1994 Co-Inventor of United States Patent #5,283,175, Genus-Specific Amplification of DNA from Borrelia Species. Placed in public domain  Feb. 2002.