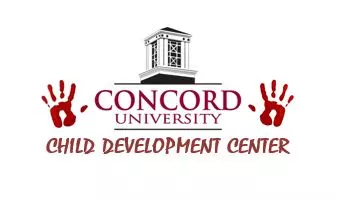 "Children are great imitators, so give them something great to imitate." ~ Anonymous
The Child Development Center is a West Virginia Department of Health and Human Resources licensed child care center, serving children ages 6 weeks to 12 years old. The Center has been serving the community for over 20 years and offers a developmentally-based curriculum, designed to meet each child's needs. The Child Development Center services are available to the children of Concord University's students, staff, and faculty; as well as, the surrounding community.
Meals
The Center is deeply committed to the well-being of our children and participates in the WV Office of Child Nutrition.  Participation in this program ensures the children receive a USDA approved breakfast, lunch and evening snack.
Families
The Childhood Development Center accepts private pay and subsidy program participants, including MountainHeart.
Contact Us
Office: 304-384-6335
Infant/Toddler: 304-384-5386
Preschool/School-Age: 304-384-6095

Hours of Operation:
Monday – Friday, 7:00 AM – 6:00 PM