Welcome to the Concord University Writing Center!
The Concord Writing Center is a place where writers of all levels and in all disciplines can meet with trained peer writing tutors to help them with their work. Peer tutors work one-on-one with writers at all stages of the writing process, from prewriting/brainstorming to final revisions.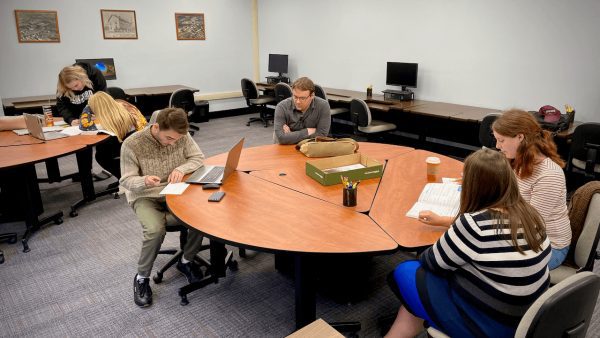 How Can We Help?
For students, peer tutors are trained to help you with:
Decoding the assignment
Brainstorming ideas
Organizing drafts
Revision strategies
Proofreading and editing strategies
Providing critical feedback
For faculty, you can:
Request a writing tutor to speak with their class
Request group tutoring session/workshop on a specific topic
Arrange a class visit to the Writing Center
Important Information
When you visit the Writing Center, make sure to bring your assignment and all materials related to your project.
Tutoring is by drop-in or faculty referral and is typically held in person, though Zoom options are available. In-person tutoring will be prioritized over Zoom tutoring. The schedule for sessions (both in-person and Zoom) can be found posted outside the Writing Center at A307. Please email writingcenter@concord.edu for more information.
Upcoming Workshops
Please check the Writing Center group on MyConcordU for more information about our upcoming workshops!