Welcome to the Concord University Food Pantry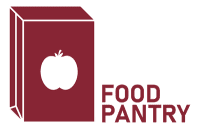 The Academic Success Center (ASC) began the CU Food Pantry in Fall 2016 after researching college student food insecurity. More and more colleges and universities across the country are creating food pantries, so it is great that Concord is ahead of the curve on this initiative and need. "Food pantries…have sprung up at more than 300 colleges across the country to address a problem the Agricultural Department calls 'food insecurity' on campus" (NY Times "Food Pantries Address a Growing Hunger Problem at Colleges," June 22, 2016). In 2019, the Office of Veteran Services took over management of the food pantry when the ASC was relocated.

The purpose of the CU Food Pantry is to provide CU students who may not always have the resources to buy food or other essential items. If a student is hungry, it is unlikely they will be able to focus on doing what it takes to be a successful college student. Ensuring that students do not go hungry is one additional way we can support our students at Concord.
Donations
We are continuously seeking donations to keep the Food Pantry stocked. We accept any non-perishable food items as well as toiletries and health and hygiene items.
The following are the most popular items:
Single serving nuts
Small bags of chips/crackers
Breakfast bars
Pop-tarts
Jell-O, fruit, and pudding cups
Single serving oatmeal
Easy Mac
Hot chocolate
Bottled Water
Small UHT milk
Single serving cereal
Ramen
Single serving rice
Thanks to the organizations and individuals who have helped support this vital project!
Bonner has been a great supporter of the CU Food Pantry since its inception. They donated a couple of hundred dollars' worth of food and supplies to get the pantry started. We greatly appreciate their continued support and efforts.

Many CU faculty and staff and members of the Athens community also regularly donate items to the pantry, some saying they remember what it was like to be a hungry college student who could not afford a meal.

The SGA has also been extremely supportive and has provided very generous donations.