CONCORD UNIVERSITY RECEIVES $240,000 GRANT FROM BENEDUM FOUNDATION TO SUPPORT UNDERREPRESENTED STUDENTS
CONTACT:  Lindsey Byars
Concord University
Office of Advancement
PO Box 1000, Athens, WV 24712
(304) 384-6312
lbyars@concord.edu

For Immediate Release
June 16, 2023
CONCORD UNIVERSITY RECEIVES $240,000 GRANT FROM BENEDUM FOUNDATION TO SUPPORT UNDERREPRESENTED STUDENTS
ATHENS, W.Va. – The Concord Research & Development Corporation at Concord University has received a grant from the Benedum Foundation, $240,000 over the next two years.
Funding from this grant will support the creation of CU-ASPIRE (Concord University – Achieving a Sense of Belonging, Persistence, Retention, and Equity). The overarching goal of the program is to increase persistence to graduation for traditionally underrepresented students—underrepresented minorities, low-income, or first-generation—from Benedum's service area of West Virginia and southwestern Pennsylvania.
"We're especially grateful to the Benedum Foundation for this funding, which will allow Concord to continue our commitment to providing access and support to students who might not always consider college as a feasible option," said Dr. Sarah Beasley, vice president of student affairs and dean of students.
The project will employ research- and evidence-based practices that are intentionally scaffolded throughout the first two years of students' academic careers to increase their sense of belonging; promote an inclusive, culturally responsive environment; and provide the academic, social, and career support necessary to persist at Concord.
"The transition from high school to college can be very overwhelming," said Anna Hardy, assistant dean of students and director of housing and residence life. "The CU-ASPIRE program will offer students the opportunity to gain the knowledge and confidence needed to help make the transition easier for them. I look forward to assisting with getting the program off the ground and seeing it in action!"
The funding will also allow the university to expand the CU Fresh Start summer bridge program for incoming freshmen into a 10-day residential program. This program allows students to get a head start on their college education and become comfortable on Concord's campus before starting their first year.
"I'm excited for the CU-ASPIRE program to expand on our CU Fresh Start summer bridge program, from which we've already seen great results," said Dr. Sheila Womack, director of student success. "Providing quality education to students from all backgrounds is central to Concord's mission, and this generous grant from the Benedum Foundation will help us support the students who need it the most while they earn their degrees."
CU-ASPIRE will also connect participants to already existing campus resources such as Student Support Services (SSS) and the Center for Academic and Career Development (CACD).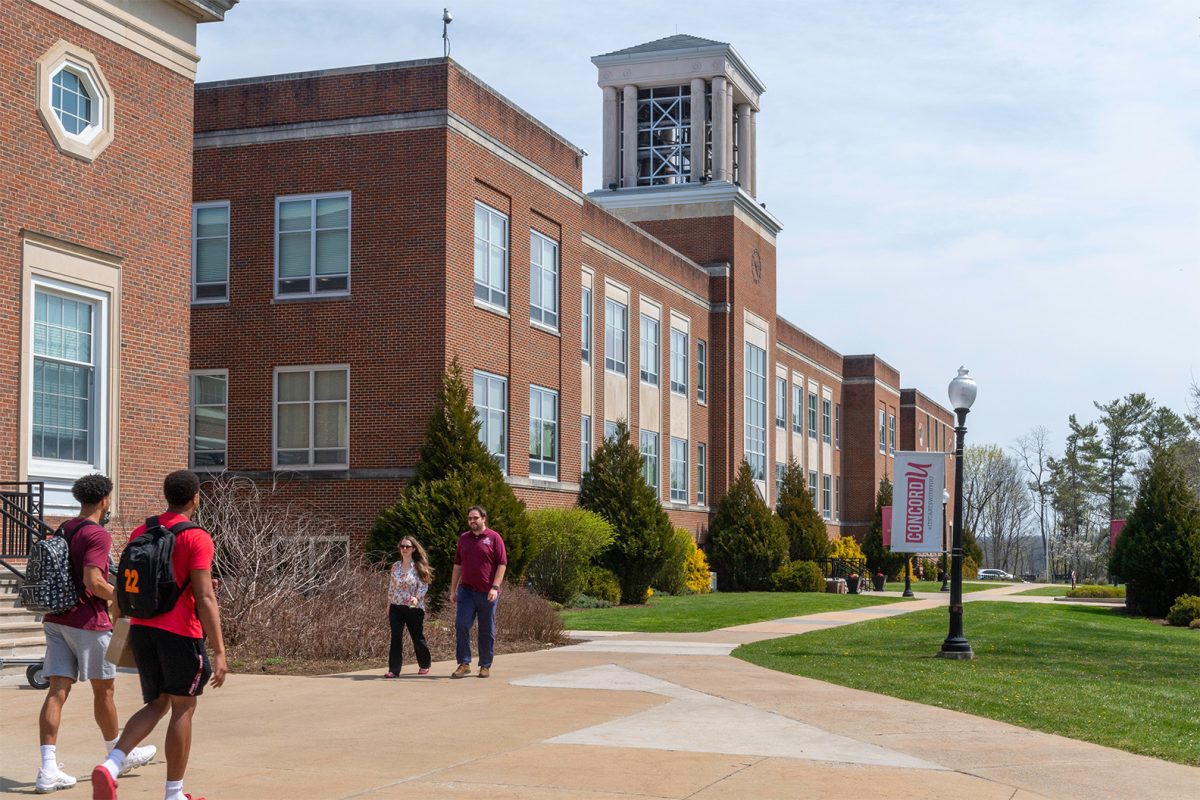 -CU-  
Persons with disabilities should contact Nancy Ellison, 1-304-384-6086 or 1-800-344-6679 extension 6086if special assistance is required for access to an event scheduled by the University on campus.