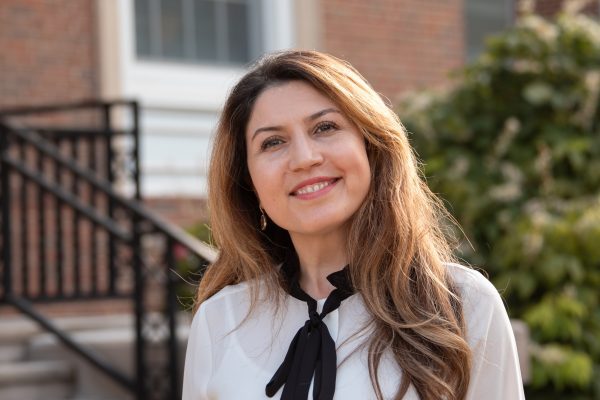 Athari, Mahtab
Title: Associate Professor of Finance
College: College of Professional and Liberal Studies
Department: Department of Business
Phone: 304-384-5394
Discipline: Business
Room: Rahall 219
"*" indicates required fields
Biography
Mahtab Athari is an Associate Professor of Finance at Concord University. Dr. Athari earned her B.A. in Business Economics and an MBA with a focus on Finance. She received her Master of Science in Financial Economics from the University of New Orleans, and later, in 2015, she was awarded her Ph.D. in the same discipline. In 2021, she further added to her credentials by obtaining her Certified Financial Planner (CFP®) certification.
Dr. Athari has an extensive research background, with particular interests in areas such as forecasting equity returns, socially responsible investment funds, ESG, behavioral finance, and financial planning. Her commitment to research is reflected in her presentations at distinguished conferences across the US and multiple publications in peer-reviewed journals.
With a rich background in teaching, Dr. Athari has offered a diverse range of finance courses at both undergraduate and MBA levels, spanning modalities from face-to-face to online. Some courses she has taught include Financial Management, Advanced Corporate Finance, Risk Management and Insurance, Investments, Financial Planning, Financial Institutions & Markets, and Financial Statement Analysis & Business Valuation.
Professionally, she has accumulated six years of equity analysis experience with a reputable Investment Company, and oversight of capital markets in the Division of Enforcement at the Tehran Securities & Exchange Organization. Additionally, she has two years of industry experience as an import/export analyst.
Beyond her primary academic and professional endeavors, Dr. Athari has served on the committees of prominent finance conferences, including the Financial Management Association (FMA), Eastern Finance Association (EFA), and Southwestern Finance Association (SWFA). Additionally, she has served as a peer reviewer for several Emerald Journals.
Education
B. A. Business Economics
MBA with a focus on Finance
M. S. Financial Economics, University of New Orleans
Ph. D. Financial Economics, University of New Orleans