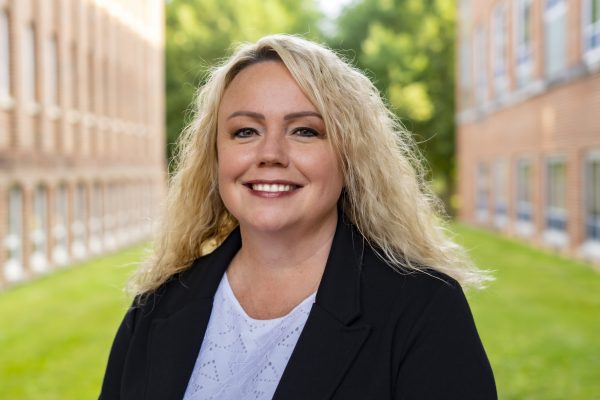 Bennington, Kelly
Title: Chief Financial Officer
Department: Business Office, President's Cabinet
Phone: 304-384-6314
"*" indicates required fields
Biography
An accomplished accounting professional with a personality who excels at working independently or collaboratively as part of a team, Concord University's Chief Financial Officer, Kelly Bennington, relocated to Athens from Lakeland, FL. She brings more than 20 years of financial experience from diverse industries including transportation, higher education, state government, and not-for-profit. Her experience includes Sarbanes Oxley compliance, budgeting and forecasting, auditing, financial management and analysis of GAAP, financial accounting, GASB standards, employee business process improvement and supervisory experience, system implementation and configuration, and grants management.
Bennington has a Bachelor of Science degree in Business Management with a concentration in Accounting from Bluefield University and a Master of Accounting and Information Systems from Virginia Tech. She is also a Certified Public Accountant.
She is married to her husband, Kevin, and has three children, Britney, Linsey, and Kole. She is also a 'Gigi' to her two grandchildren, Carson and Rylee. She loves to be outside walking or jogging, spending time with family, and cooking.
Education
Master of Accounting and Information Systems from Virginia Tech (2009)
Bachelor of Science degree in Business Management with a concentration in Accounting from Bluefield University (2000)
Certified Public Accountant