The GEAR UP Southern West Virginia (SWV) Partnership
Gaining Early Awareness and Readiness for Undergraduate Programs (GEAR UP) is a federal grant designed to increase the number of students who are prepared to enter and succeed in public and private colleges and universities and community colleges immediately after high school.
The US Department of Education provides six-year grants to states and partnerships to provide services at middle and high schools where more than 50% of the students qualify for free/reduced lunch.
GEAR UP grantees serve an entire cohort of students beginning no later than seventh grade and follow the cohort into high school.
Our partnership grant includes Concord University, New River CTC, community organizations, business partners, and schools in Southern WV (Mercer, Monroe, Raleigh, Summers, and Wyoming Counties).
The grant is a one-time award, beginning in September 2022 and will continue through August 2029.
The GEAR UP program provides funding and programming for professional development for teachers and administrators, academic and cultural enrichment for students, and assistance for parents and students in becoming familiar with college options, financial aid, and transition concerns.
Information
Where is GEAR UP SWV Located?
GEAR UP SWV Central Office Staff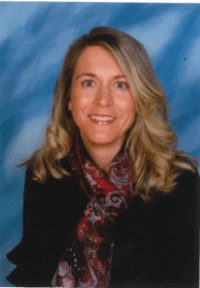 Tammy Mills
GEAR UP SWV Coordinator and Community Outreach
304-929-5471