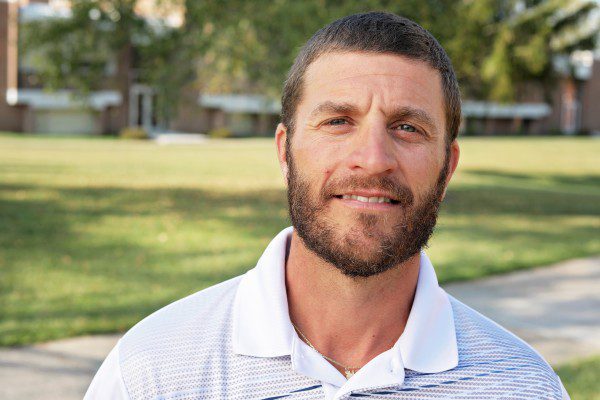 Cox, Michael
Title: Track Coach / Temp Instructor Health and Physical Education
Department: Athletics
Phone: 304-384-6238
Room: 407
Box: F-77
"*" indicates required fields
Biography
Head cross country and track & field coach Mike Cox will look to coach his programs to another successful season in 2012-13.
"My goal is to have the best program in the WVIAC every year," Cox says, "and work to make this one of the best teams in the nation."
CU's cross county teams have excelled under Cox's guidance. The men's team won the WVIAC championship in 2004 – Concord's first since 1968 — and added another title in 2007.
Meanwhile, the women have ascended from the bottom of the WVIAC to conference champions, winning their first league title in 2010.
As Concord's cross country coach, Cox has coached 30 first team All-WVIAC runners, 11 second team athletes and two Runners of the Year. He's also coached one first Team All-Atlantic Region runner and one qualifier for the NCAA National meet.
As the mentor of CU's track & field program, Cox has guided eight athletes to the NCAA National Championship meet, five All-Americans, more than 40 WVIAC champions, three WVIAC Championship Most Valuable Athletes and three WVIAC Rookies of the Year.
Cox has also coached one National Champion — Shawnee Carnett, who won the Women's 800-meters at the NCAA Division II Outdoor National meet in May, 2011. It was Concord's first NCAA National Championship, and the first NCAA title in WVIAC history.
Cox attended Virginia Tech University, where he qualified for the USA Junior National cross country team as a freshman and competed internationally in Budapest, Hungary. At Virginia Tech, he was a member of seven conference championship teams, and was a two-time Atlantic-10 Outdoor 10K Champion, an Indoor 5K Champion while earning all-conference accolades three times.
Cox continues to run on the national level. He qualified for the United States Olympic Marathon trials twice, in 2004 and 2008. He finished eighth in the 2007 Chicago Marathon, where he was the top American finisher.
At Athens High School, Cox was a nine-time state champion and earned All-America honors, finishing 12th at the Kinney — now Footlocker — Championships in San Diego, Calif.
Cox earned West Virginia Track and Field Athlete of the Year honors in 1993, and won the most points at the West Virginia High School State Championships two straight years, winning the 800-meters, 1600-meters and 3200-meter races each time. He still holds the West Virginia Class AA record in the mile, with a time of 4:17.54.
Education
M.S., B.S., Virginia Polytechnic Institute and State University