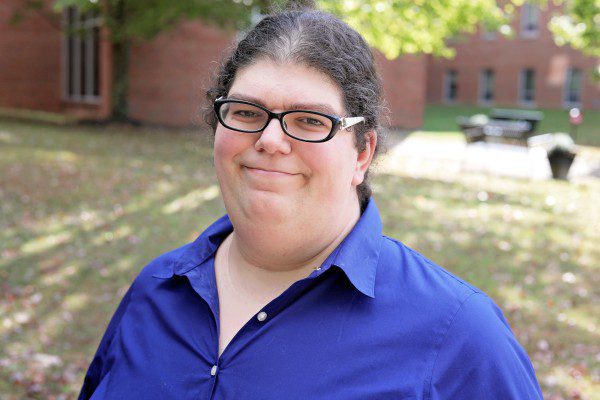 Falco, Adriana
Title: Associate Professor of Psychology
College: College of Science, Mathematics, and Health
Department: Department of Social Sciences
Phone: 304-384-5232
Discipline: Psychology
Room: Marsh Hall 115
Box: F-42
"*" indicates required fields
Biography
Dr. Falco has a focus in behavioral neuroscience, specifically psychopharmacology. Her research focuses on risk factors for the development of preference to nicotine in adolescent rats. This is a working model for risk factors to nicotine abuse in humans. She teaches numerous courses, including: PSY 429 (Psychopharmacology), PSY 432 (Fundamentals of Neuroscience), and PSY 370/370L (Physiological Psychology and Lab).
Education
Ph.D., George Mason University (2012)
M.A., George Mason University (2010)
B.S., University of Maryland-College Park (2003)
Research
Charntikov S, Falco, AM, Fink, K, Dwoskin, LP, & Bevins, RA. (2017). The effect of sazetidine-A and other nicotinic ligands on nicotine controlled goal-tracking in female and male rats. Neuropharmacology, 113, 354-366.
Falco, AM & Bevins, RA. (2015). Individual differences in the behavioral effects of nicotine: A review of the preclinical animal literature. Pharmacology, Biochemistry and Behavior, 138, 80-90.
Falco, AM, McDonald, CG, & Smith, RF. (2014). Anxiety status affects nicotine- and baclofen-induced locomotor activity, anxiety, and single-trial conditioned place preference in male adolescent rats. Developmental Psychobiology, 56(6), 1352-1364.
Falco, AM, McDonald, CG, Bachus, SE, & Smith, RF. (2014). Developmental alterations in locomotor and anxiety-like behavior as a function of D1 and D2 mRNA expression. Behavioural Brain Research, 260(1), 25-33.