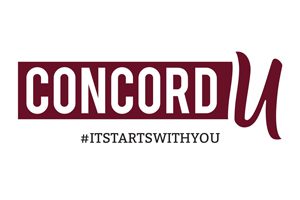 Gravely, Tracy
Title: Facilities Manager
Department: Athletics
Phone: 304-384-5168
Room: Carter Ctr
Box: F-77
"*" indicates required fields
Biography
Tracy Gravely will begin his fourth season as Concord's cornerback's coach in 2013.
2012 was another stellar year for Concord's corners; both starting CB's (Nate Pollard and Riyahd Richardson) earnad All-WVIAC honors. Richardson was also named to the Daktronics Super Region I all-region and BSN All-America squads.
The Mountain Lions ranked 14th in the nation in total defense, 11th in scoring defense and seventh in passing defense last season.
Gravely, who excelled as a player at Concord, helped coach a defense that in 2011 ranked first interceptions and third in pass defense. Cornerback Riyadh Richardson earned all-region honors under Gravely's tutelage.
In 2010, Concord's defense ranked first in pass defense and third in interceptions in the WVIAC.
The native of Kimball, W. Va. was the WVIAC's Defensive Player of the Year for Concord in 1989 and went on to play in the Canadian Football League for more than a decade.
Gravely helped the Baltimore Stallions win the Grey Cup in 1995 and followed the team when it moved to Montreal to become the Alouettes the following year.
He was a CFL All-Star in 1995 and 1996 and won the James P. McCaffrey Trophy as the East's top defensive player. Gravely earned a spot on the Alouettes' All-Decade Team in 2005.
Education
R.B.A., Concord College (1997)