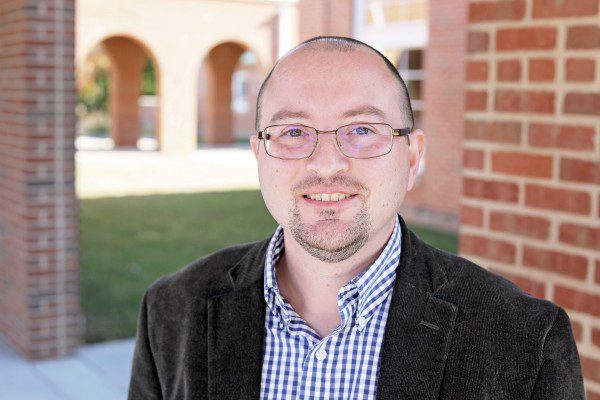 Womack, Jacob
Title: Joseph F. Marsh Endowed Associate Professor of Music and Department Chair
College: College of Professional and Liberal Studies
Department: Department of Fine Arts and Communication
Phone: 304-384-5306
Discipline: Music
Room: Fine Arts M109
Box: F-50
"*" indicates required fields
Biography
Dr. Jacob Womack joined the faculty at Concord in 2013 and teaches courses in applied piano, group piano, music history, elementary music education, and introduction to music. He also serves as the collaborative pianist for the music program and is the university carillonneur.
Womack is an active member of Music Teachers National Association (MTNA). He has previously served as the MTNA National Certification Commissioner for Piano (2019-2021) and President of the WV Music Teachers Association (WVMTA) (2015-2017). He currently serves as treasurer and certification chair for WVMTA.
Womack has presented at numerous conferences and universities across the country. Highlights include presentations at the 2022 National Association for Music Education's (NAfME) National Conference, 2021 MTNA National Conference, and the 2017 National Conference on Keyboard Pedagogy. His presentations topics have included Harlem Stride Piano, teaching piano in groups, practice strategies, and autism spectrum disorder.
Womack has received several teaching and leadership awards including the 2021 WVMTA's Distinguished Leader of the Year Award, 2020 Concord University Presidential Excellence Award, and the 2019 WVMTA's Teacher of the Year Award. Furthermore, he was a prize winner in the WV Intersection of Jazz and Classical Piano Festival in both the jazz and classical competitions.
Womack's performance interest includes both jazz and classical piano. His performances have taken him to Mary Baldwin College, Appalachian Bible College, Fairmont State University, Westminster College, Tamarack, and Carnegie Hall. Womack received a Doctorate of Musical Arts degree in Piano Performance from West Virginia University, Master's of Music in Piano Pedagogy and Performance from The Pennsylvania State University, and a Bachelor's Degree in Music Education from West Virginia University. His primary teachers include Dr. James Miltenberger, Dr. Steven Smith, and Marylène Dosse.
Education
D.M.A., West Virginia University
M.M., Penn State
B.M., West Virginia University