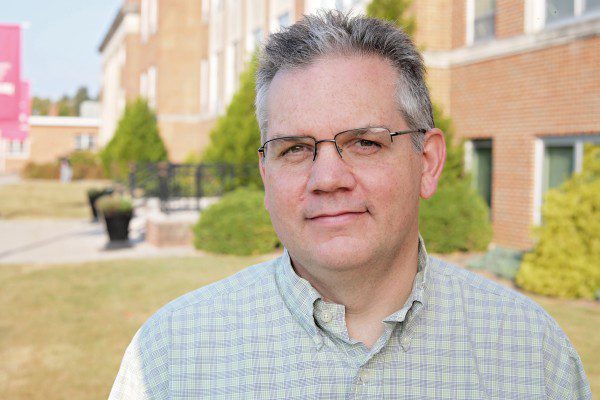 Ford, Thomas
Title: Professor of Biology
College: College of Science, Mathematics, and Health
Department: Department of Biology
Phone: 304-384-5214
Discipline: Biology
Room: Science 201B
Box: F-87
Biography
Tom Ford has been a faculty member in the Biology Department at Concord University since 2005.  Courses taught at Concord include Ecology, Freshwater Ecology, and Ornithology.
His main research interest is the investigation of factors that impact water quality and ecology of streams and rivers in the central Appalachian region.
For more information on his research visit: https://sites.google.com/site/streamecolconcorduniv/stream-ecology-lab
Education
Ph. D., Indiana University
B.A., Connecticut College
Research
Research Interests
(1) Stream Ecology (Macroinvertebrates and Fish)
(2) Algae – Production of Biofuels and Remediation of Acid Mine Drainage
(3) Ornithology
See my web site for more details.