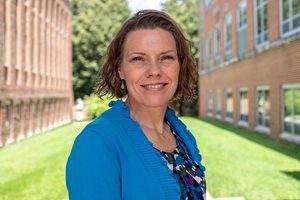 Pack, Jennifer
Title: Assistant Professor of Health Sciences / Director of Physician Assistant Studies
College: College of Science, Mathematics, and Health
Department: Department of Health Sciences
Phone: 304-384-6317
Discipline: Health
Room: Fine Arts M-11A
"*" indicates required fields
Biography
I have been a PA since 1997 and have clinical experience in family medicine, emergency medicine, hospital medicine, and asthma/allergy. I started teaching in the PA program at MSU in 2003. At various times there, I served as adjunct faculty, full-time faculty, and as the academic coordinator. I left MSU to help develop the PA program at the University of Charleston, where I initially served as the Director of Didactic Education. During my time there, I also held the positions of Associate Program Director and, most recently, the Program Director from 2014-2022.
I am active in medical missions, having participated in, or led, several teams of students, nurses, and medical providers. I have served patients in Honduras and Haiti, and participated in community outreach projects in Eswatini, Africa. I am also involved in a local food truck ministry, serving food to communities in rural WV.
Education
Bachelor of Science in Physician Assistant Studies from Mountain State University – 1997
Master of Science in Physician Assistant Studies from Alderson Broaddus College – 2005
Doctorate in Educational Leadership from Liberty University – 2019
Research
Dissertation
A Correlational Study of Preadmission and Early Program Predictors of Physician Assistant Certification Exam Scores
Professional Presentations
March 2018. WVAPA Spring CME Conference, Canaan Valley, WV
Allergic Rhinitis
August 2016. Webinar. Developing an Ambulatory Care Interprofessional Experience for Physician Assistant and Pharmacy Students.
April 2014. WVAPA Spring CME Conference, Wheeling, WV
Current Trends in Drugs of Abuse
April 2013, WVAPA Spring CME Conference, Morgantown, WV
End-of-Life Care/Pain Management
March 2011, WVAPA Spring CME Conference, Snowshoe, WV
Management of Diabetic Ketoacidosis
March 2009, WVAPA Spring CME Conference, Snowshoe, WV
Methicillin-resistant Staphylococci
Current treatments in Allergic Rhinitis