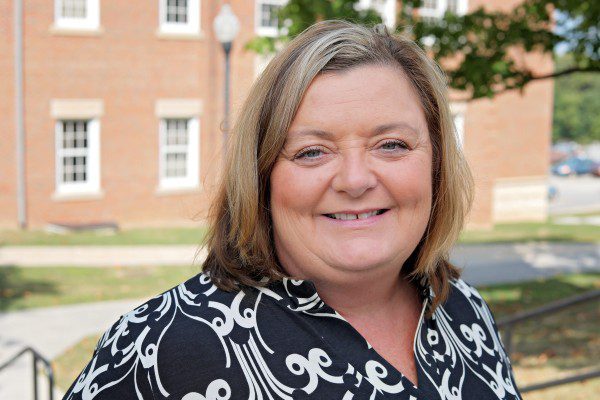 Williams, Susan
Title: Professor of Marketing
College: College of Professional and Liberal Studies
Department: Beckley Higher Education Center, Department of Business
Phone: 304-384-5247
Discipline: Business
Room: Rahall 216
Box: F-90
"*" indicates required fields
Biography
Dr. Williams is a Professor of Marketing in the Department of Business.  She is a native of Southern West Virginia whose family roots predate West Virginia's statehood.  At the age of 16, Susan got an early lesson in Appalachian and American Culture as the recipient of the Congress/Bundestag Youth Exchange Program, which took her to West Germany for a year.
Since then, Dr. Williams has completed her studies in West Virginia institutions of higher education, having graduated from Concord College for her undergraduate writing and literature degrees in English while minoring in Tourism ('91), a master's degree in American Culture with an emphasis on coalfield history from Marshall University (2001), and a Ph.D. from WVU's Department of Recreation, Parks and Tourism Resource Management with an emphasis on heritage tourism development (2007). Dr. Williams also completed a certificate program with WVU's Division of History in Cultural Resource Management and completed graduate business courses at Marshall University.  Susan's dissertation focused on National Heritage Area partnership stages.
While pursuing her degrees, Dr. Williams worked as a marketing professional with The West Virginia Parkways, Economic Development and Tourism Authority; The Southern West Virginia Convention and Visitors Bureau, and Tamarack: The Best of West Virginia. Dr. Williams is passionate about using her professional and academic background for community development in Southern West Virginia. She uses every opportunity to engage her students in hands-on learning opportunities, both inside and outside of the classroom.
She sits on many local boards, including the Mercer County Extension Service, Visit Southern West Virginia Convention and Visitors Bureau, and the Appalachian Forest National Heritage Area. She has participated in marketing, entrepreneurship, community development and heritage tourism development projects throughout West Virginia and internationally.
Education
Ph.D., West Virginia University
M.A., Marshall University
B.A., Concord College