CONCORD UNIVERSITY DEBUTS NURSING PROGRAM —ACCEPTING FIRST STUDENTS NOW FOR SPRING 2023
CONTACT:  Lindsey Byars
Concord University                                                                                                                           FOR IMMEDIATE RELEASE
Office of Advancement                                                                                                                                 November 2, 2022
PO Box 1000, Athens, WV 24712
(304) 384-6312
www.concord.edu
After 4 p.m.
lbyars@concord.edu
Cell: 304-887-6312
(leave message)
CONCORD UNIVERSITY DEBUTS NURSING PROGRAM —ACCEPTING FIRST STUDENTS NOW FOR SPRING 2023 
ATHENS, W.Va. –  After months of planning and preparing, Concord University's nursing program is now accepting students for the spring 2023 semester.
The Higher Learning Commission's Institutional Actions Council reviewed the program and approved Concord's request to offer a Bachelor of Science in Nursing at its October 3 meeting. Applications are now in place for three different nursing tracks: Four Year Traditional BSN; BA/BS to BSN; and an online RN to BSN. Wherever our students are on the path to becoming a nurse, Concord University is prepared to help them achieve their goal.
The mission of Concord University's BSN program is to prepare competent, professional, compassionate nursing graduates dedicated to equitable, safe, quality, service-minded, patient-centered care and leadership throughout diverse populations to improve the lives of our students and communities across the region and beyond.
The nursing faculty at CU have more than 100 years of combined nursing experience in all areas of nursing care, from neonatal intensive care units and emergency care to nursing administration and nursing education.
Concord University has had the privilege to build this program based on the demands of nursing today, including courses on pandemic response and rural health care needs. Thanks to the generous federal appropriation dollars from Senators Capito and Manchin, as well as the continuous support from Governor Jim Justice and our West Virginia legislators, Concord University has invested in state-of-the-art equipment, including three Anatomage tables and an Echo Healthcare Immersive classroom.
An Anatomage table is an interactive display system for anatomy education capable of providing full body anatomy visualizations at a life-size scale. This technology can simulate operation tables and allow medical students to evaluate the body for various diseases.
Echo Healthcare's Immersive Interactive features fully interactive surfaces on the walls and floor, interactive content, sounds and smells that work together to give students real-life experience in a safe environment. This equipment is all in-house, and installation is forthcoming.
This technology will not only provide a state-of-the-art educational opportunity for our nursing students, but other departments as well.
For more information about Concord University's Department of Nursing, visit the university website at concord.edu/nursing.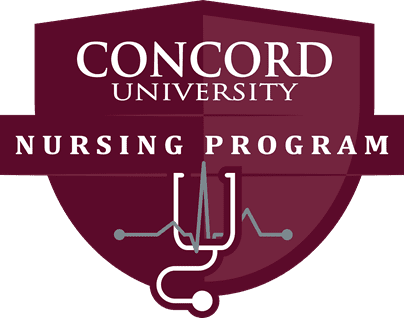 -CU-  
Persons with disabilities should contact Nancy Ellison, 1-304-384-6086 or 1-800-344-6679 extension 6086
if special assistance is required for access to an event scheduled by the University on campus.