CONCORD UNIVERSITY WELCOMES RECORDING ARTIST/MOTIVATIONAL SPEAKER IN CELEBRATION OF BLACK HISTORY MONTH
CONTACT:  Lindsey Byars
Concord University                                                                                                                           FOR IMMEDIATE RELEASE
Office of Advancement                                                                                                                                 February 8, 2023
PO Box 1000, Athens, WV 24712
(304) 384-6312
www.concord.edu
After 4 p.m.
lbyars@concord.edu
Cell: 304-887-6312
(leave message)
CONCORD UNIVERSITY WELCOMES RECORDING ARTIST/MOTIVATIONAL SPEAKER IN CELEBRATION OF BLACK HISTORY MONTH
"The power of hip-hop is in the stories we choose to tell. Our stories can either build us up or tear us down."—Shaun Boothe
ATHENS, W.Va. – Shaun Boothe, award winning hip-hop artist, TEDx speaker, and creator of The Unauthorized Biography Series, will take the stage in the ballroom of the Jean and Jerry Beasley Student Center on Thursday, February 9 at 11 a.m.
The Unauthorized Biography Series is a critically acclaimed musical project that celebrates the world's greatest cultural icons through biographical rap songs, "repackaging history through hip-hop." Each chapter in the series uses a documentary-style music video to capture the legacy of a positive and influential figure. Boothe will perform a section of these biographies and then explore the life lessons the audience can learn from the icon.
According to his bio, Boothe spent more than ten years in the music industry, sharing the stage with artists including Snoop Dogg, Lauryn Hill, and Kendrick Lamar. In search of a more "purposeful path," he turned his talents towards education. Today, Boothe combines his Unauthorized Biography Series with his passion for speaking to entertain and inspire others to achieve their own greatness.
Shaun Boothe has been featured on Forbes.com, MTV, TEDx, and Amnesty International. He tours the U.S. speaking to middle schools, high schools, college campuses, and performing arts centers alike.
There is no cost to attend this event, and the community is welcome.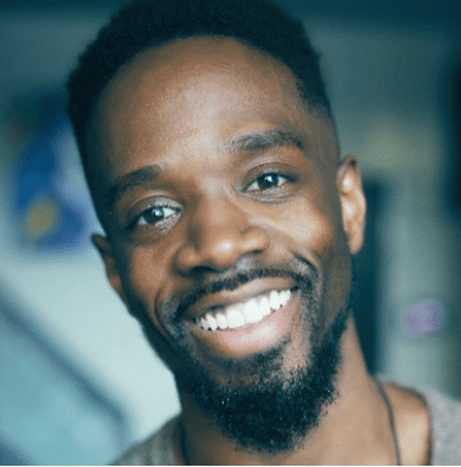 -CU-  
Persons with disabilities should contact Nancy Ellison, 1-304-384-6086 or 1-800-344-6679 extension 6086
if special assistance is required for access to an event scheduled by the University on campus.