Concord University Foundation Board Members
The Concord University Foundation would not exist without the commitment and dedication of our Board of Directors. These individuals are elected to serve the Foundation for at least a four-year term and serve on various committees that support the work of the Foundation. The Foundation is grateful for the continued support of the Board of Directors and Trustees.
Officers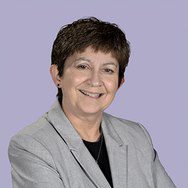 Chair – Jennifer Ware '88
Princeton, West Virginia
Jenny Ware '88 is a Senior Vice President and Fiduciary Division Director at Truist Bank Wealth with a responsibility for the trust platform for high net worth clients in WV/VA/DC/PA/MD and the North East. A graduate of Concord University with a BA in Communications with an emphasis in Advertising, she obtained an MBA from West Virginia University and is a graduate of the BB&T Banking School at Wake Forest University. Jenny is currently the Chair of the Concord University Foundation, a role that is exciting as the board works to grow and utilize the endowment for the advancement and support to Concord University.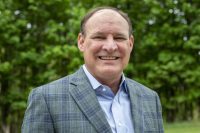 Vice Chair – Kevin Powell '89
Winston-Salem, North Carolina
Kevin Powell '89 is the Founder and CEO of Kevin Powell's Automotive and Powersports Group. His dealerships represent nine different franchises with stores located in Winston Salem, Greensboro, Charlotte and Pilot Mountain, NC. His entrepreneurial interests also include an insurance agency, a marketing company, a scrap metal business and a professional automobile racing team. Kevin graduated from Concord with a degree in Business Administration with a concentration in Finance. In addition to serving as Vice Chair, Kevin also chairs the Foundation Development Committee.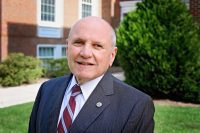 Secretary – Dr. Chuck Becker
Beckley, West Virginia
Dr. Chuck Becker is a CPA who graduated from college in 1969 with a degree in Economics. He has also received is MBA and DBA. He currently resides in Beckley, West Virginia, and has professional experience working as a Controller, Small Business Owner, Vice President for Business & Finance, and an Accounting Professor.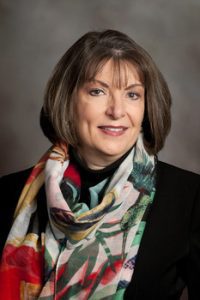 Treasurer – Dr. Rosemary Goss '74
Blacksburg, Virginia
Dr. Rosemary Goss graduated from Concord College in 1974 with a degree in Home Economics Education and a Social Studies Minor. During her time at Concord, she was a member of the Alpha Sigma Alpha sorority. Dr. Goss went on to receive her M.S. from Virginia Tech and her Ph.D. from Florida State University. She worked as a Professor of Housing and Property Management at Virginia Tech from 1976-2018, and currently resides in Blacksburg, Virginia.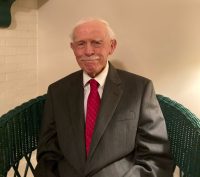 Past Chair – Jack White '61
Pfafftown, North Carolina
Jack White graduated from college in 1961 with his BS in Physics & Mathematics. Employment:
Greenbrier County school system
North American Aviation
Celanese
R J Reynolds -40 years -Master Scientist
Consultant – Wake Forest University Chemistry Dept.
Consultant -British American Tobacco Company/RJR
Director – New Technology Mother Murphys Laboratory
Owner-/Manager =Pathfinder Innovations LLC,( Intellectual Property Concepts and Reduction to practice}, 4 US Patents, 1 pending and 1 UK Patent
2022-2023 Members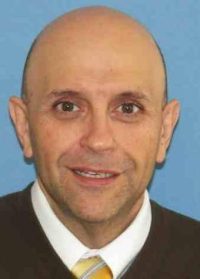 Omar Aboulhosn '89
Princeton, West Virginia
Judge Aboulhosn was born and raised in Princeton. He graduated from Princeton Senior High School in 1985, Concord University in 1989 with a bachelor degree in political science with a minor in speech communications, and West Virginia University College of Law in 1992. While at Concord he served on the Student Government Association as the only commuter student on the Board during his tenure. During his time in SGA, he started a petition to create an inclement weather schedule for Concord that was approved by the SGA and ultimately by the University and is currently in use today, and he helped the Daycare Center by creating a line item within every students' activity fee to help fund the Center. He was able to accomplish this without raising student fees by having other organizations give excess fees to a new fund for the Day Care.
He practiced law in Bluefield at the firm of Richardson and Davis from 1992 to 1994 and Sanders, Austin, Swope, and Flanigan from 1994 to 2008, where he became a partner in 1999. He became a Circuit Court Judge for Mercer County on January 1, 2009.  Judge Aboulhosn was appointed as a United States Magistrate Judge by the District Judges of the United States District Court for the Southern District of West Virginia, effective January 1, 2016.
He is a current member of the Board of Directors of the Jonathan Powell Hope Foundation, Inc., which helps families of children with cancer and the Eliza Hope Foundation, Inc. which helps children and families regarding Autism Spectrum Disorders. He and other community volunteers have been the organizers of a Community Veterans Breakfast that is held annually on the first Saturday of November.
He is married to Weena (Class of '89) and they have a daughter, Emily (Class of '21).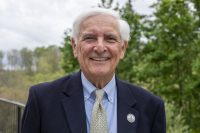 Greg Allen '70
Scottsdale, Arizona
Greg Allen graduated from Concord College in 1970 with a Business Administration degree with an Economics Emphasis. During his time at Concord, he was part of the Pi Kappa Alpha fraternity. He currently resides in Scottsdale, Arizona. Professional experience: Founding partner of Disciplined Advisors Group. Previous work includes serving as a financial advisor with Merrill Lynch, branch manager, Regional Sales Manager and Regional Director for Morgan Stanley Dean Witter and National Sales Director for Bank of America Investment Services. Any certifications or organizational memberships you would like to include: Certified Financial Planner designation achieved in 1984.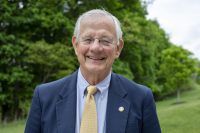 Dr. Jerry Beasley
Athens, West Virginia
Dr. Jerry Beasley graduated cum laude from Harvard College in 1966 with his A.B. in American History, from Harvard Graduate School of Education with his Ed.M. in 1969, and from Stanford University with his Ph.D. in 1980. He later went on to serve as the President of Concord College/University from 1985-2008. He currently resides in Athens, West Virginia where he serves a member of the Hinton Area Foundation, Concord University Foundation, and Concord United Methodist Church.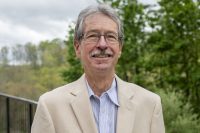 Dr. Jerry Benson '72
Rockingham, Virginia
Dr. Jerry Benson graduated from Concord College in 1972 with a degree in Psychology, from George Peabody College with a his masters degree in 1973, and from George Peabody College with his Ph.D. in Transactional Ecological Psychology in 1976. He currently resides in Rockingham, Virginia, and is a licensed psychologist in Virginia and West Virginia. Director of Psychological Services for Regional Education Service Area IV, West Virginia from 1975 – 1979. While at James Madison University (Virginia) from 1980 – 2017 he served as:
Professor of Psychology
Director of Shenandoah Child Development Clinic
Dean College of Education and Psychology
Dean College of Integrated Science and Technology
Vice Provost Science, Technology, Health and Human Services
Provost and Senior Vice President for Academic Affairs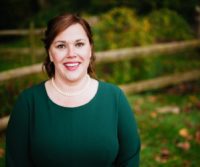 Christy Elliott Bly '04
Charleston, West Virginia
Christy Elliott Bly graduated from college in 2004 with a degree in Business Administration. She also graduated from the BB&T Banking School at Wake Forest University in 2018. She has 18 years of professional experience with Truist Bank in Charleston, WV, where she currently resides. She also has experience in commercial banking and wealth management. Bly is the current president of the Rotary Club of Charleston, the treasurer of the City Center Business Improvement District, a board member on the Charleston Area Alliance, and the vice chair of the Charleston Regional Chamber of Commerce.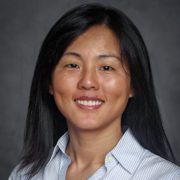 Jie Chen '99
Boston, Massachusetts
Jie Chen graduated from college in 1999 with a degree in Finance, and received her JD from the University of Michigan. She currently resides in Boston, Massachusetts, where she serves as an Investments Attorney at Liberty Mutual. Prior to this, she worked as a Regulatory Banking Attorney at Federal Reserve Bank of Boston (2016-2021), Counsel at State Street Bank of Trust (2013-2016), and an Associate at two law firms in New York and Boston (2006-2013).
Bill Courson
Columbus, Ohio
Bill Courson graduated from University of Michigan with his BA Concentrations in Economics and History, and from University of Chicago with his MBA Concentration in Finance. He currently resides in Columbus, Ohio where he serves as the Senior Managing Director for The Mason Companies, an investment advisory firm based in Reston, Virginia. In the past, Bill has served as President & Chief Investment Officer for the Lancaster Pollard Investment Advisory Group, an investment advisory firm based in Columbus, OH. He was also the Chief Investment Officer of a $10 billion public fund, and has over 10 years of capital markets experience. Courson was the former investment consultant to the Concord University Foundation from 2007 to 2015. He has authored or edited research that has been published or reprinted by over 70 organizations nationally, and has presented research to national and regional conferences. Courson has also been a guest lecturer at The Ohio State University Fisher College of Business MBA and Specialized Masters in Finance programs on asset allocation and policy analysis.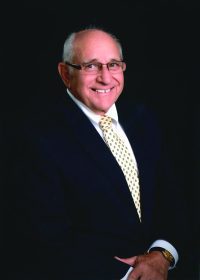 Vic Foti '58
Roanoke, Virginia
Vic Foti graduated from [name] college in 1958 with an Accounting degree, and received his CPA Certificate for the Commonwealth of Virginia in 1963. He founded Foti Flynn Lowen & Co in 1976, and still operating as such today. Foti retired from Firm 2002, and currently resides in Roanoke, Virginia. He is a member of the Virginia Society of CPA's, and served as President in 1978; the same time that his Accounting Professor, Harry Finkelman, served as President of the WVA Society of CPA's.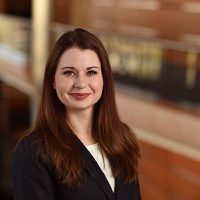 Grace Hurney '12
Grace Hurney '12 is a Member with the law firm of Jackson Kelly PLLC, practicing labor and employment law.  Ms. Hurney graduated from Concord University with a degree in Political Science, and was an active participant in campus life, serving as President of the Student Government Association and President of her sorority, Sigma Sigma Sigma, in addition to being a member of the Mock Trial team for several years.  Ms. Hurney went on to obtain her JD at the West Virginia University College of Law in 2015, and later served as a judicial law clerk to the Honorable Robert B. King of the United States Court of Appeals for the Fourth Circuit.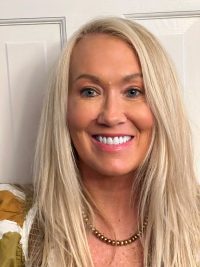 Jackie Karnes '90
Princeton, West Virginia
Jackie graduated from Concord in 1990 with a Bachelor of Arts degree in Interdisciplinary Studies. Jackie is a member of Sigma Sigma Sigma sorority.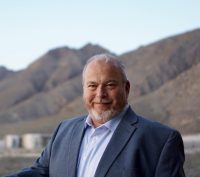 Eugene Lockhart, Jr. '89
Ft. Lauderdale, Florida
Gene Lockhart graduated from Concord in 1989 with an Accounting degree. He currently resides in Ft. Lauderdale, Florida, and has over 20 years of deep expertise in global manufacturing operations, quality systems, information technology, finance, acquisitions, strategic sourcing, procurement, negotiations and foreign greenfield start-ups. He has held the positions of Chief Operating Officer, and Chief Procurement positions with multiple global companies.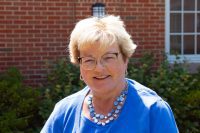 Veneicia Lockhart '82
Haymarket, Virginia
Veneicia Lockhart graduated from Concord College in 1982 with a B.S. in Business Administration with a concentration in Accounting. During her time at Concord, she was a member of the Alpha Sigma Alpha sorority, Cardinal Key Honor Society and SGA. Ms. Lockhart received her CPA certificate in 1985 and worked for public accounting firms in Chicago, Charlottesville, and Washington, D.C.  After working Twenty-five years for the National Rural Electric Cooperative Association (NRECA) in Arlington, Virginia,  Ms. Lockhart retired in 2022 as the SVP of Finance. At NRECA, Ms. Lockhart was a member of the Executive Leadership Team and responsible for the accounting, finance, and strategic sourcing and procurement departments. Ms. Lockhart currently resides in Haymarket, Virginia.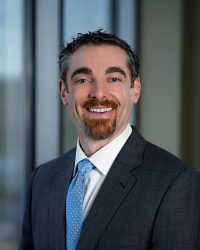 Jason Lunsford '99
Jason is the Director of Retirement Plan Consulting at FORVIS Wealth Advisors. He received a degree in Business Administration from Concord and has an MBA from Marshall University.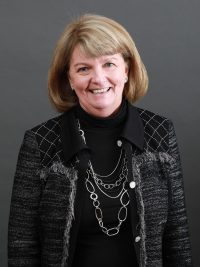 Pat McCormick-Moore
Princeton, West Virginia
Pat Moore is a graduate of West Virginia University with a B.S. in Business Administration and a Masters in Industrial Relations. She was an Instructor at Concord College for seven years in the Business Department where she taught Business Strategy, Management, and Economics. Pat joined Conn-Weld Industries in 1988 where she served as a founding Board Member and Vice President until the company was sold in 2020. She currently serves on the Princeton Community Hospital Board and as a member of the Truist Community Advisory Board.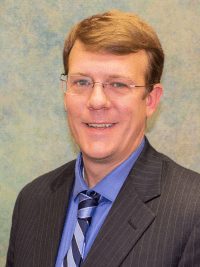 Jason McDaniel '02
Lewisburg, West Virginia
Jason McDaniel graduated from Concord College in 2002 with his BSBA in Finance, and from Wake Forest University in 2013 with his MBA. He currently resides in Lewisburg, West Virginia where he serves as the CFO of the Robert C. Byrd Clinic. He oversees their finances/accounting, billing office, reception/scheduling, medical records, and materials management.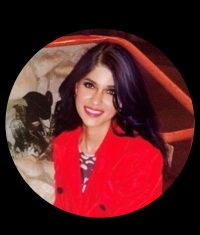 Dipali Nanda '06
Dipali graduated from Concord in 2006 with a Bachelor's degree in Accounting and Finance and is currently pursuing the Executive Leadership program at Stanford Graduate School of Business. With 15 years of experience in Global Client Operations, Program Management, and Customer Excellence, Dipali has honed her expertise in these areas and is now a Senior Director of Global Client Operations. In this role, she is responsible for ensuring Customer Excellence for Pharma and Life Sciences Manufacturing services companies. She lives in Southern California with her husband and son, and enjoys spending time with her family when she's not working.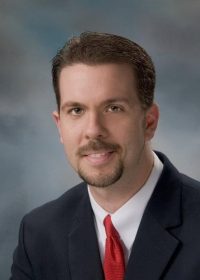 Josh Stowers '01
Alum Creek, West Virginia
Josh Stowers '01 is President and CEO of The Bank of Mingo in Williamson, West Virginia. A graduate of Concord University he received his B.S. in Biology and went on to receive his M.A from Marshall University. He currently resides in Alum Creek, WV with his wife Jennifer ('02 Concord), where he serves as Chairman of the Lincoln County Economic Development Authority.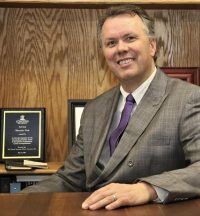 Chris Tuck '90
Montgomery County, Virginia
Christopher Tuck lives in Montgomery County, Virginia and is a 1987 graduate of Concord College and a 1993 graduate of the Thomas M. Cooley School of Law. He is a member and past president of the Montgomery-Radford Bar Association, and has appeared before local courts, the Virginia Court of Appeals, the Virginia Supreme Court, and the
United States Supreme Court. He served for eight years on the Montgomery County Board of Supervisors. He has
served on the Montgomery Museum Board of Directors, Southwest Virginia Legal Aid Society Board of Directors,
New River Valley ASAP Board of Directors, and Virginia State Bar Disciplinary Committee. Chris was recognized by the CU Alumni Association in 2014 with the Outstanding Alumnus Award. He is married to Susan Tuck '87 and has two sons, Dylan Tuck and Jordan Tuck '18.
Trustees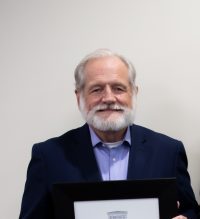 David Kirby '79
Hurricane, West Virginia
David Kirby is a managing director and financial advisor at Truist Investment Services, Inc. / Truist Advisory Services, Inc. He served on the CU Foundation board from 2005 through 2022, two terms as Chair, and spent the entire time on Investment Committee. Several years ago, David and his wife, Sandy established a memorial scholarship at CU for their daughter, Kelli Ann. He graduated from Concord in 1979.
Not Pictured: Charles Pace