Why study Multimedia production at Concord?
All organizations have a story. Multimedia Production students will be prepared to help create, brand, and promote that story to a targeted market using multiple media modes—words, images, audio, and video. Multimedia Production is an infusion of digital production, graphic design, marketing, and communication theory to prepare students for high-tech careers in a variety of sectors.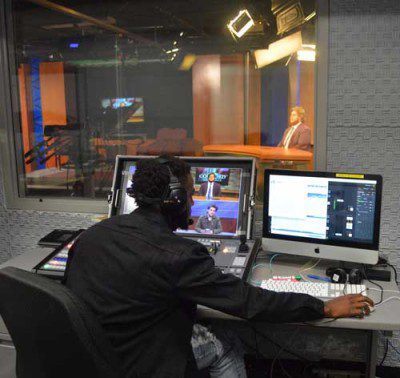 The newly updated major in Multimedia Production was designed with today's job market in mind. Students will be trained to capture and edit excellent video and audio content, while also having skills in promotion, web design, social media messaging, and Associated Press style writing. All of these areas are pivotal to success in today's digital world.
With hands on courses like Social Media Production, Video/Audio Field Production, Graphic Design, and Digital Presenting, students will use their strong base of theoretical communication and industry standard equipment in Concord's contemporary digital TV and Radio studios to create multidimensional projects that can be used on campus, as well as to build impressive resume material.
Students have flexibility within the degree to choose electives that meet their individual interests. Discover what excites you and make that your career goal!
Why study Online Digital Professional Communication?
The new, completely Online Digital Professional Communication degree is structured with busy students in mind! This program is geared towards a wide variety of busy individuals, from the current workplace professional looking to get their college degree, to the athlete who wants classes that work around their sports schedule, or the student working a part-time job with hours that make scheduling in-person classes difficult. This degree is flexible and designed with your needs in mind.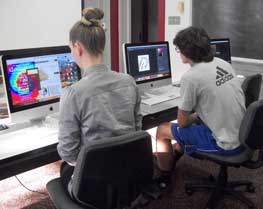 Online Digital Professional Communication includes courses in Multimedia Storytelling, Social Media Production, and Digital Presenting—each one providing trending communication skills essential to today's job market. With a strong base in communications theory and business marketing courses, this degree will prepare students for a diverse range of employment opportunities.
Because this major is set at 36 hours, you will have the flexibility to combine this degree with other in-person or on-line electives on campus. For example, if you want to complete our on-line major and then add an in-person minor, we can work with you to make this happen.
Find out more by clicking on the course requirements, or contact Dr. Cory Williams. We look forward to having you in our program!