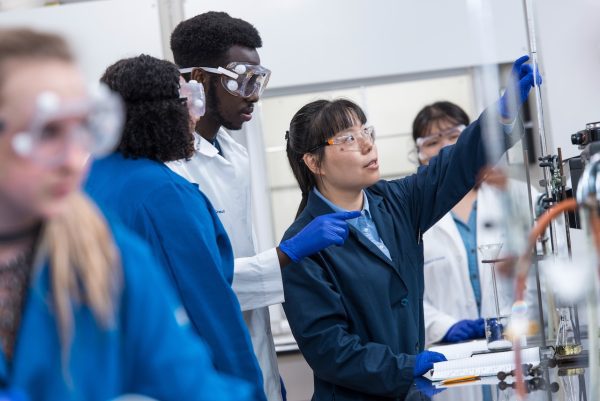 A degree in chemistry can lead to a wide range of career opportunities, including health-related sciences, industry, and teaching. Students majoring in chemistry at CU complete foundational coursework introducing each of the five major branches of chemistry: Analytical chemistry, organic chemistry, biochemistry, physical chemistry, and inorganic chemistry. Selection of flexible advanced coursework in chemistry or other sciences allows our graduates to become multi-disciplinary specialists by completing one or more elective concentrations:
Biochemistry (pre-Medicine), a block of electives integrating biology and chemistry designed for pre-Medical studies or a double major with biology;
Geochemistry, a block of electives integrating geology and chemistry for environmental careers or a double major with environmental geosciences;
Professional Chemistry, a block of courses in chemistry and physics for professional careers in chemistry, research, and graduate school admissions;
3+1 Health Sciences (pre-Pharmacy and pre-Clinical Lab Science), a program integrating a senior-year, off-campus residency at a School of Pharmacy or School of Medical Technology.