Academic Momentum Program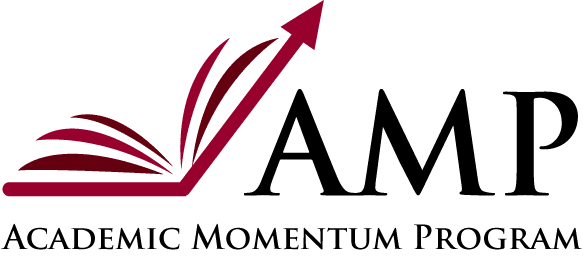 The Academic Momentum Program is designed to provide students with extended exploration of the skills that are necessary to be successful in the higher education environment. These skills include: study skills, time management, active learning, engagement, resourcefulness, goal setting, critical thinking, test taking skills, and deep learning.
AMP Consists of:
Enrollment in UNIV 101 – Academic Momentum Program (1 credit hour)
AMP Mentor meetings
Academic Advisor meeting
Participation in weekly study hours
Students who successfully complete the Academic Momentum Program will be eligible to apply for one of four $1000 scholarships offered each semester for AMP students!