Once a student is assigned a room in a residence hall, they can log into their MyConcordU account to see their room assignment.
The student's room assignment will automatically populate with their assigned building, room, roommate, and roommate contact information.
This information will be located in the Housing Assignment widget located in the upper right-hand side of the screen (see below).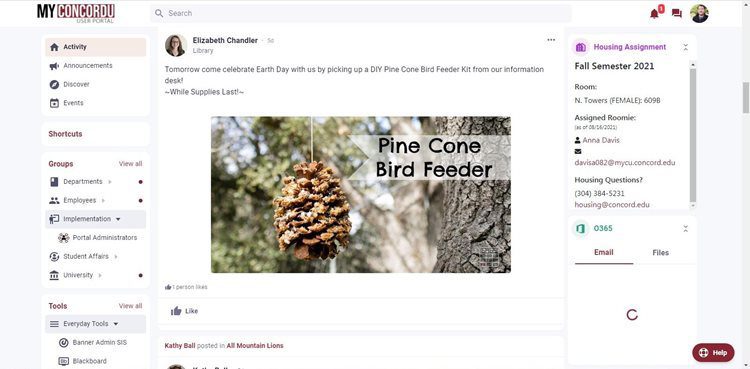 Room Assignments Quick Facts
All room assignments are completed based on the date the Housing Office receives both the completed room reservation form, housing deposit, and a copy of the student's vaccination records.
All assignment requests are diligently reviewed and accommodated if possible.
If two people want to be roommates, they must both request each other on the Room Reservation Form.
If a roommate is not specifically requested, assignments will be completed based on the student's preference surveys on the Room Reservation Form.
If the building a student selects is at full capacity they will be assigned to another building. Their request will be reviewed again if cancellations occur.