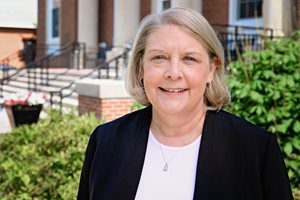 Liptak, Kathryn
Title: Associate Provost
Department: Office of the Provost, President's Cabinet
Phone: 304-384-6306
Room: Marsh Hall 240
Box: F-57
"*" indicates required fields
Biography
Dr. Kathryn L. Liptak joined the faculty at Concord as Associate Professor of Education and Chair of the Division of Education, Library Science, and Physical Education in July, 2000. Since that time, she has served in various roles at the University including Division/Department Chair, Director of Teacher Education, the Council for Accreditation of Educator Preparation (CAEP) Coordinator, Director of University Assessment; Assistant Provost, Interim Dean of the College of Liberal and Professional Studies, and as Associate Provost and HLC Accreditation Liaison Officer (ALO).
Prior to joining the faculty at Concord, Dr. Liptak served as a faculty member at the University of Kentucky in Lexington, KY and Wesley College in Dover, DE, respectively. She also served as an elementary and middle school teacher in Fayette County, WV early in her career
Education
Ed.D. – Virginia Polytechnic Institute and State University (December, 1990)
Curriculum and Instruction
Dissertation: "Learning to Teach – Teaching to Learn: A Case Study of the Student Teaching Experience"
M.A. – West Virginia University (May, 1987)
Secondary (Middle Childhood) Education
B.S. – West Virginia University (December 1979)
Elementary Education (1-6) with a specialization in Language Arts (5-8)
Research
Dr. Liptak's research interests center on teaching and learning to teach. She has made numerous presentations on teaching and learning at national and state conferences throughout her professional career. She was responsible for developing and implementing Concord's first master's programs in Education. Additionally, she has written and received grants related to teaching and learning.