Business Administration at Concord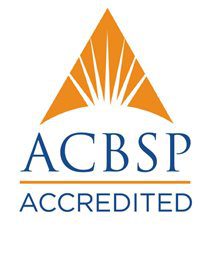 The Business Administration degree program at Concord University has earned a business-specific accreditation through the Accreditation Council for Business Schools and Programs (ACBSP).  Why does this matter?  ACBSP accreditation is a standard of excellence and superiority among business schools.  Such designation is a sign of student success and satisfaction in learning programs.  ACBSP means you are part of the best of the best.
Since 1946, Concord has offered the Bachelor of Science degree in Business Administration.  Our program has graduated successful business leaders through quality programming that reflect the professional needs of the day.  Our business administration faculty are experts in their discipline engaging our students in active learning and professional development.
See what our Business Administration Program has to offer you!
Mission Statement
The Mission of the Department of Business at Concord University is to transform our students into competent and responsible business leaders through high quality teaching and personalized advising, while stimulating their academic and service zeal. Business faculty engage in active research and service to ensure that our graduates are ready to take on the challenges of the business world.